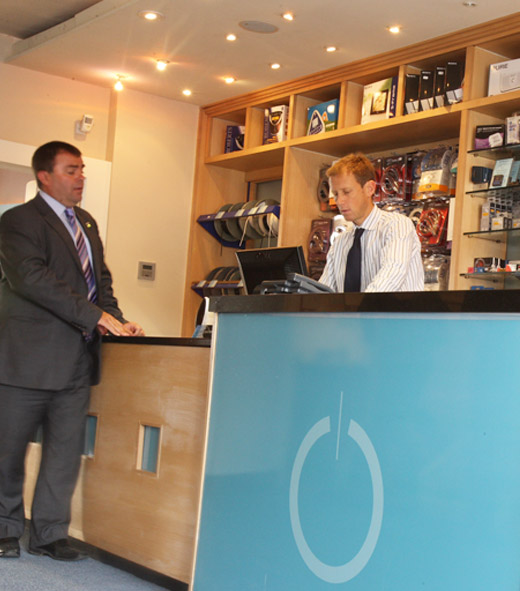 HISTORY
Moss of Bath was founded in 1962 by Frank Moss and it originally focused on retailing small electrical appliances and black and white televisions.
In 1995 Frank's son Tim took over the running of the company and with his proactive and positive approach to business Moss of Bath has grown steadily since those early days.

At its heart Moss of Bath is still a family business with its roots firmly tied to the city of Bath. Privately owned by its directors and with a strong team of knowledgeable staff, Moss of Bath can draw upon a wealth of experience gained over 49 years of providing a high level of service to its customers.

Please see our Testimonials page which contains many examples of customers who really appreciate our service.
Since opening our doors back in 1962, only one thing has remained the same in the world of entertainment: change.